ITIL4 Foundation Examination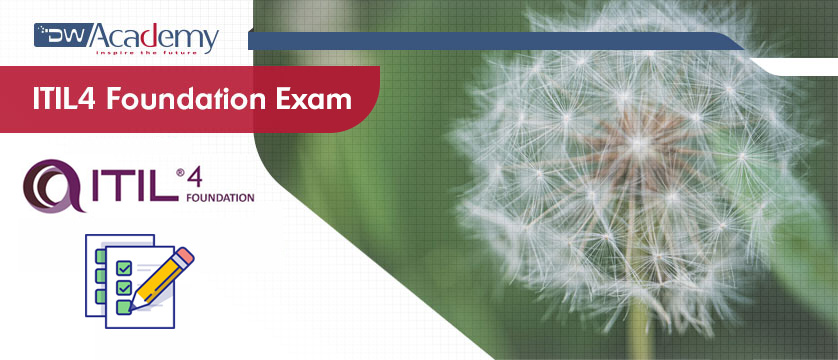 معرفی دوره
You should attempt all 40 questions. Each question is worth one mark.
There is only one correct answer per question.
You need to answer 26 questions correctly to pass the exam.
Mark your answers on the answer sheet provided. Use a pencil (NOT pen).
You have 75 minutes to complete this exam.
This is a 'closed book' exam. No material other than the exam paper is allowed.
پیش نیاز ها
شرکت در این دوره نیازمند گذراندن دوره پیش نیاز یا داشتن دانش و مهارت خاصی نمی باشد.
ثبت نام در دوره
شامل گواهینامه لاتین حضور در دوره
تاریخ برگزاری متعاقبا اعلام خواهد شد
مشاوره رایگان
تیم پشتیبانی ما آماده پاسخگویی به سوالات شما عزیزان است. کافیست با شماره زیر تماس بگیرید
شاید برای شما هم سوال باشد !